Immersive

Interactive


Experiences
We provide bespoke, interactive experiences for Fulldomes and Planetaria
What sets us apart from our competitors
Latest Cutting-edge Game Engine Technology
Live interactive displays, shows and experiences
Bespoke content for planetaria and fulldomes
We provide bespoke,
interactive
experiences for fulldomes and planetariums
If you have a concept for an experience, event or game that could take place in a 360 space, we can make it happen.
Team3 are pioneers in Fulldome and Immersive dome software
Team3 was formed in 2021 by two Masters level graduates, each with independent skillsets and expertise. Team3 create bespoke, interactive, immersive experiences for fulldomes.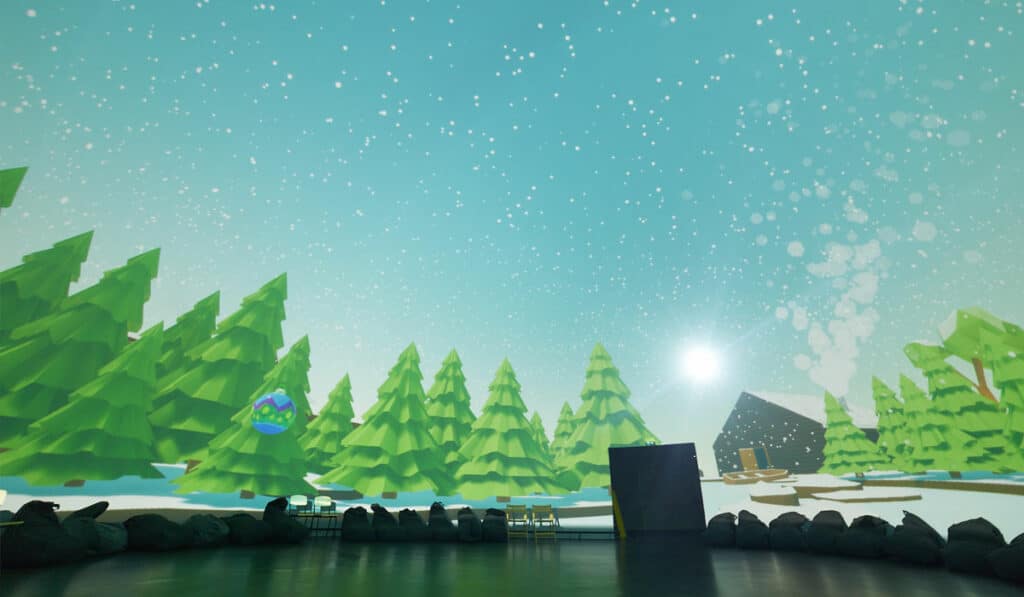 Introducing the Christmas Tree Experience, where the magic of the holiday season comes to life in a fully immersive and interactive way. Our experience allows visitors to colour their own baubles on paper, which are then scanned and hung on virtual Christmas trees in a stunning digital environment. Watch as your creation becomes part of a beautiful and festive display, surrounded by twinkling lights and holiday cheer. This is the perfect activity for individuals or groups looking to add a touch of creativity and holiday spirit to their day.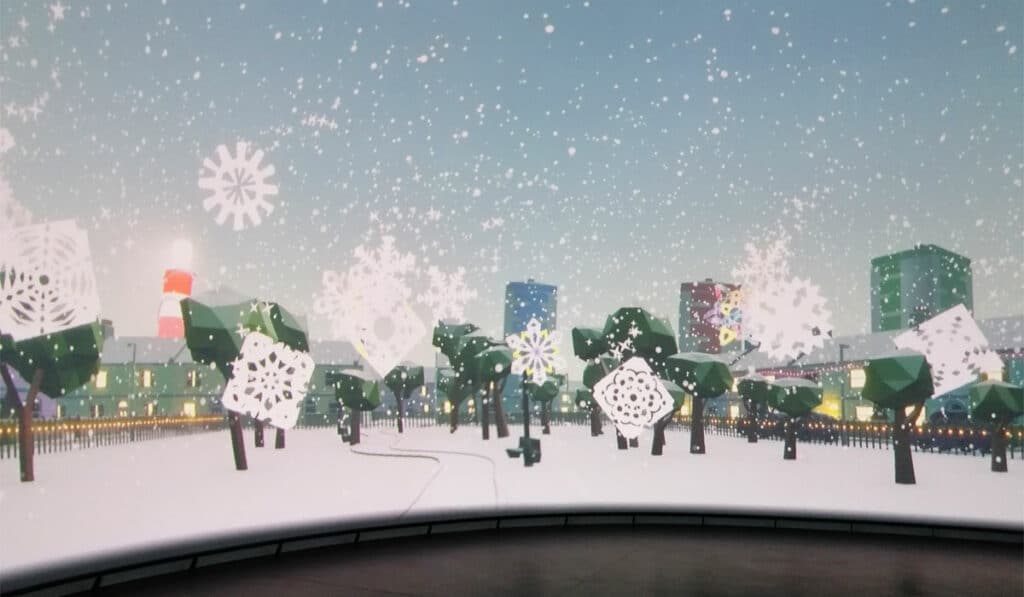 Step into a winter wonderland with our Winter Snowflake Experience, where you can create your own unique snowflake and watch it come to life in a stunning urban winter scene. Visitors can craft their own snowflake design, with complete control over size, shape and colour. Once complete, your creation will be incorporated into a magical winter landscape, complete with snow-covered buildings, sparkling lights, and a gentle snowfall. This is the perfect activity for those looking to get into the winter spirit, and create a lasting memory to share with family and friends.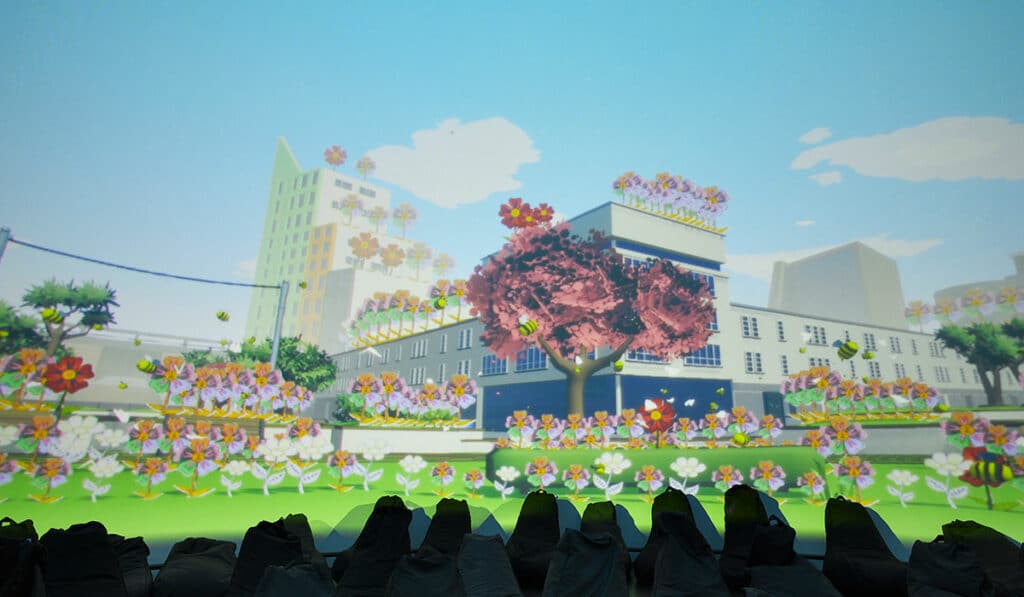 Introducing Seeds For Plymouth, a unique experience in association with Pollenize CIC and Real Ideas Organisation CIC that encourages children to plant flowers and support natural pollinators. In this interactive experience, visitors can choose from a variety of flower types, colouring them in using our intuitive interface. Once complete, watch as your flowers come to life, sprouting up in a vibrant urban landscape, filled with buzzing bees and fluttering butterflies. This is the perfect activity for children and families looking to learn about the importance of pollinators, and how they can help to support the natural world. Come join us and sow the seeds of a brighter, more beautiful future for us all.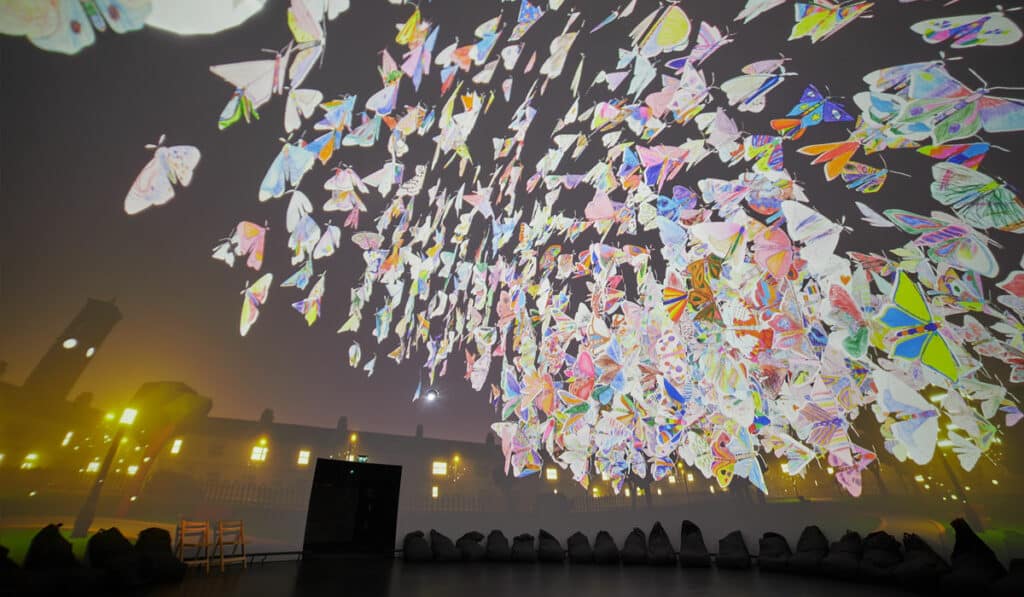 Experience the captivating and thought-provoking Moths To A Flame, a unique installation in association with The Art and Energy Collective that sheds light on the impact of climate change on our natural world. In this immersive experience, visitors can colour their own moth designs, which are then scanned and added to a stunning digital display of moths projected onto the dome. The installation takes place in a mesmerizing night-time scene, where visitors can witness the beauty and fragility of the natural world first-hand. Using the example of moths being affected by light pollution, Moths To A Flame raises awareness about the impact of human activity on the environment, and encourages visitors to reflect on their own role in creating a more sustainable future. Come join us and experience the magic of this one-of-a-kind installation.